Boost Your Conversions with a Visually and Functionally Superior Website
We've seen even the best business ideas fail due to sheer ignorance when it comes to developing and maintaining an engaging and interactive website. You see, your website design and style can be the lifeblood of your brand. After all, your target audience is going to land on your website first and foremost. Having an excellent SEO campaign is nothing if you have a cluttered, confusing, and bland web design.
At Vision Ranking, we have some of the best in-house web designers and developers that have hands-on knowledge of the visual and functional elements of a successful website layout. We have the tools and creativity to develop state-of-the-art web designs that are optimized for high-level conversion and zero bounce rates.
High-Quality Business Web Designs
At Vision Ranking, we design corporate websites that perform, are strategically optimized for conversion, are highly responsive, and rank at the very top of search engine rankings.
We offer broad-spectrum web design services with end-to-end support to help quickly maximize your digital footprint. Plus, we have a slew of web design packages that you can choose from.

Apart from full-scale corporate web design, we also develop highly optimized, functional, and elegant one-page websites for businesses.

We help businesses design and develop comprehensive e-commerce websites from scratch with a suite of essential features and functionalities.

We offer a comprehensive suite of web application development solutions ranging from networking to API management and infrastructure intelligence.
We offer multifaceted corporate website design solutions to help your business website become a pillar of your brand and online presence.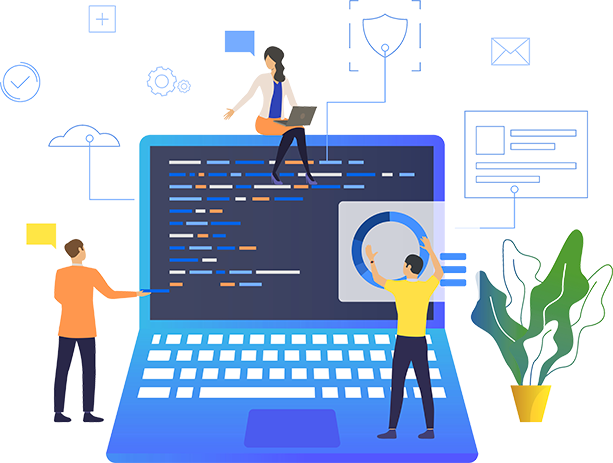 Our Strategy and Execution
At Vision Ranking, we have a team of highly intuitive and creative digital marketing specialists and web designers who are equipped with the foresight and the technology to help companies build profitable, consistent, effective web solutions. We're at the global forefront of providing exceptional branding strategies and digital transformations, operating in a variety of industries. 
Take a look at our comprehensive portfolio of award-winning web designs.