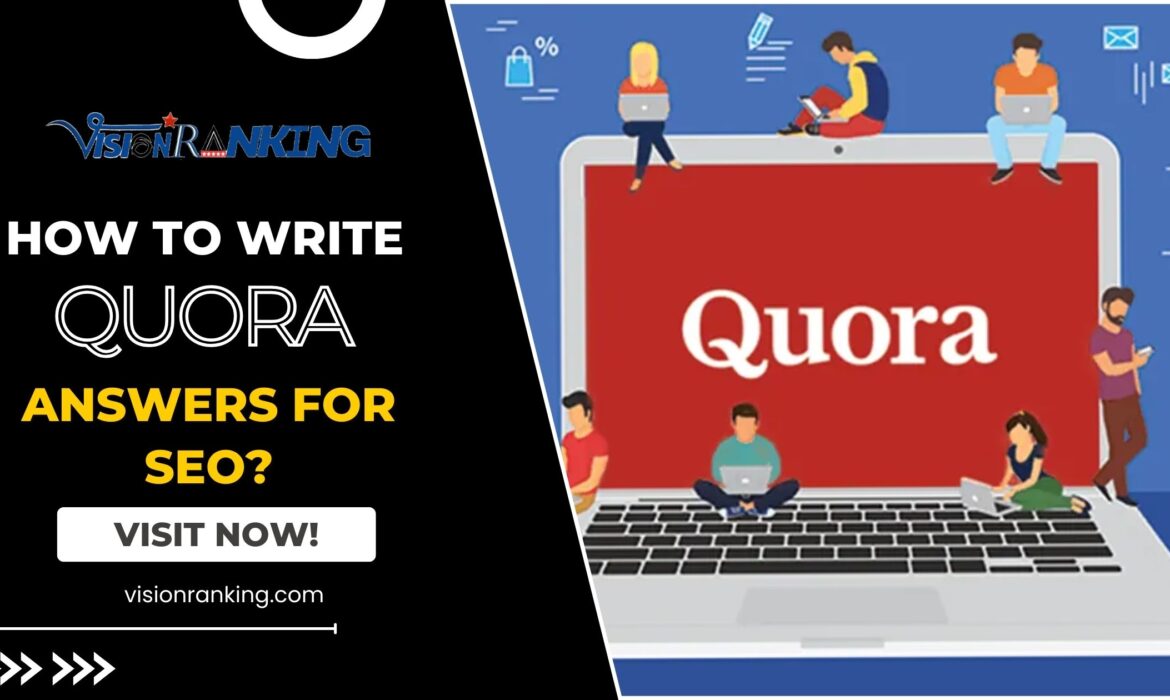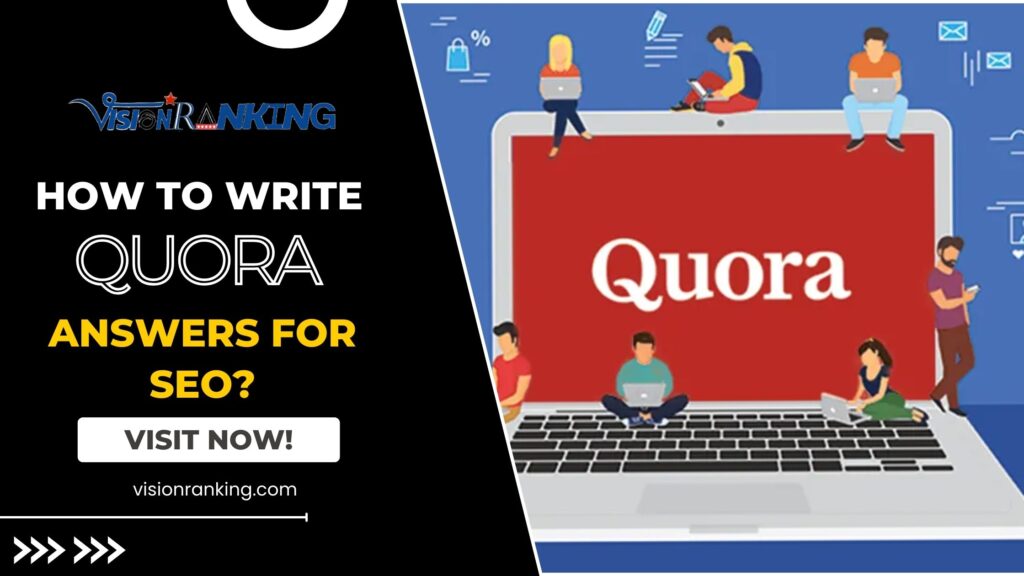 Quora is a question-and-answer website where people can ask and answer questions on a wide range of topics. It is also a valuable platform for businesses to connect with potential customers and promote their products or services.
One way to use Quora for SEO is to write informative and helpful answers to questions related to your industry or niche. By doing so, you can establish yourself as an expert in your field and attract new visitors to your website.
Here are some tips on how to write Quora answers for SEO:
Choose the right questions to answer. Not all Quora questions are created equal. Some questions are more popular and relevant to your business than others. When choosing questions to answer, focus on those that are relevant to your target audience and have a high search volume.
Write high-quality, informative answers. Your Quora answers should be well-written, informative, and engaging. Aim to provide as much value as possible to the reader. When possible, support your answers with evidence from credible sources.
Include relevant keywords in your answers. When writing your answers, be sure to include relevant keywords throughout the text. This will help your answers rank higher in search engine results pages (SERPs). However, avoid keyword stuffing, as this can make your answers read spammy.
Link to your website. You can include a link to your website in your Quora answers, as long as it adds value to the answer and doesn't come across as spammy. For example, you could link to a blog post that you wrote on the same topic as the question.
Promote your answers. Once you have written a Quora answer, be sure to promote it. Share it on social media, and encourage your followers to upvote and comment on it. You can also promote your answers by joining relevant Quora groups and spaces.
Here are some additional tips for writing Quora answers for SEO:
Use images and videos. Images and videos can make your Quora answers more engaging and visually appealing. They can also help to improve your SEO, as search engines tend to rank content with rich media higher in SERPs.
Write in a conversational tone. Quora is a community-driven platform, so it is important to write in a conversational tone. Avoid using jargon and technical language that your target audience may not understand.
Be helpful and informative. The primary goal of Quora is to provide helpful and informative answers to questions. When writing your answers, focus on providing value to the reader, rather than promoting your business or products.
Be patient. It takes time to build a following on Quora and get your answers ranked in SERPs. Don't get discouraged if you don't see results immediately. Keep writing high-quality answers and promoting them, and you will eventually start to see results.
How Vision Ranking can help you write Quora answers for SEO
At Vision Ranking, we have a team of experienced SEO experts who can help you write Quora answers that are both informative and optimized for search engines. We can help you with the following:
Keyword research: We can help you identify the right keywords to target in your Quora answers.
Content writing: We can write high-quality, informative answers that are tailored to your target audience.
SEO optimization: We can optimize your Quora answers for search engines so that they rank higher in SERPs.
Promotion: We can help you promote your Quora answers on social media and other platforms.
If you are interested in learning more about how Vision Ranking can help you write Quora answers for SEO, please contact us today.
Read the more blog: What Is Canonicalization And What Does It Mean For Your SEO?